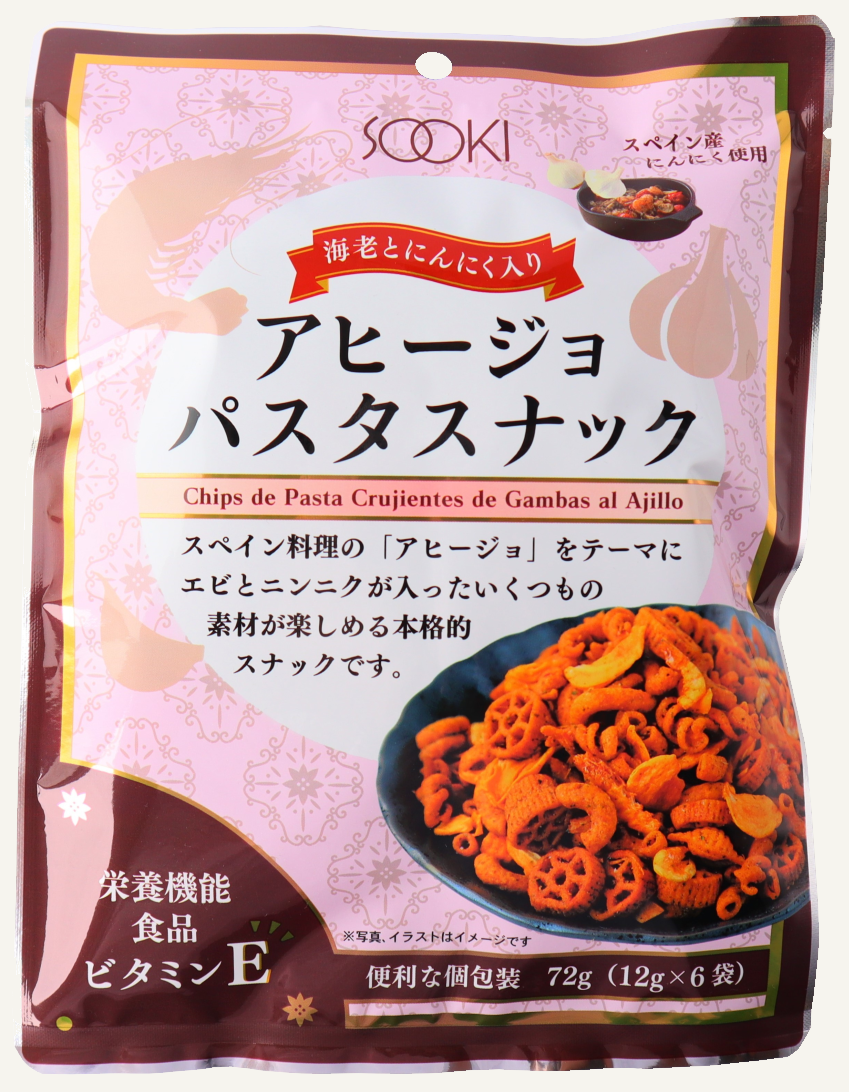 Ajillo Pasta Snack with Shrimp and Garlic
-Crispy pasta snack with a theme of a Spanish dish, "Gambas Al Ajillo".
-Includes fried garlic crisps (made in Spain) and dried small shrimps together with fried macaroni.
-Please enjoy with wine and other alcohol beverages, or as an afternoon teatime snack.
-"Food with Nutrient Function Claims" with Vitamin E which has antioxidant properties.
Ingredients
Macaroni (durum-wheat semolina) (Made in Turkey or Japan), Spanish Garlic, Vegetable Oil, Dried Shrimp, Seasonings (Shrimp Extract Seasoning, Vegetable Stock Powder, Salt, Parsley, Red Pepper) / Seasonings (Amino Acid, etc.), Vitamin E, Modified Starch, (Contains traces of wheat, shrimp, soybeans, chicken)