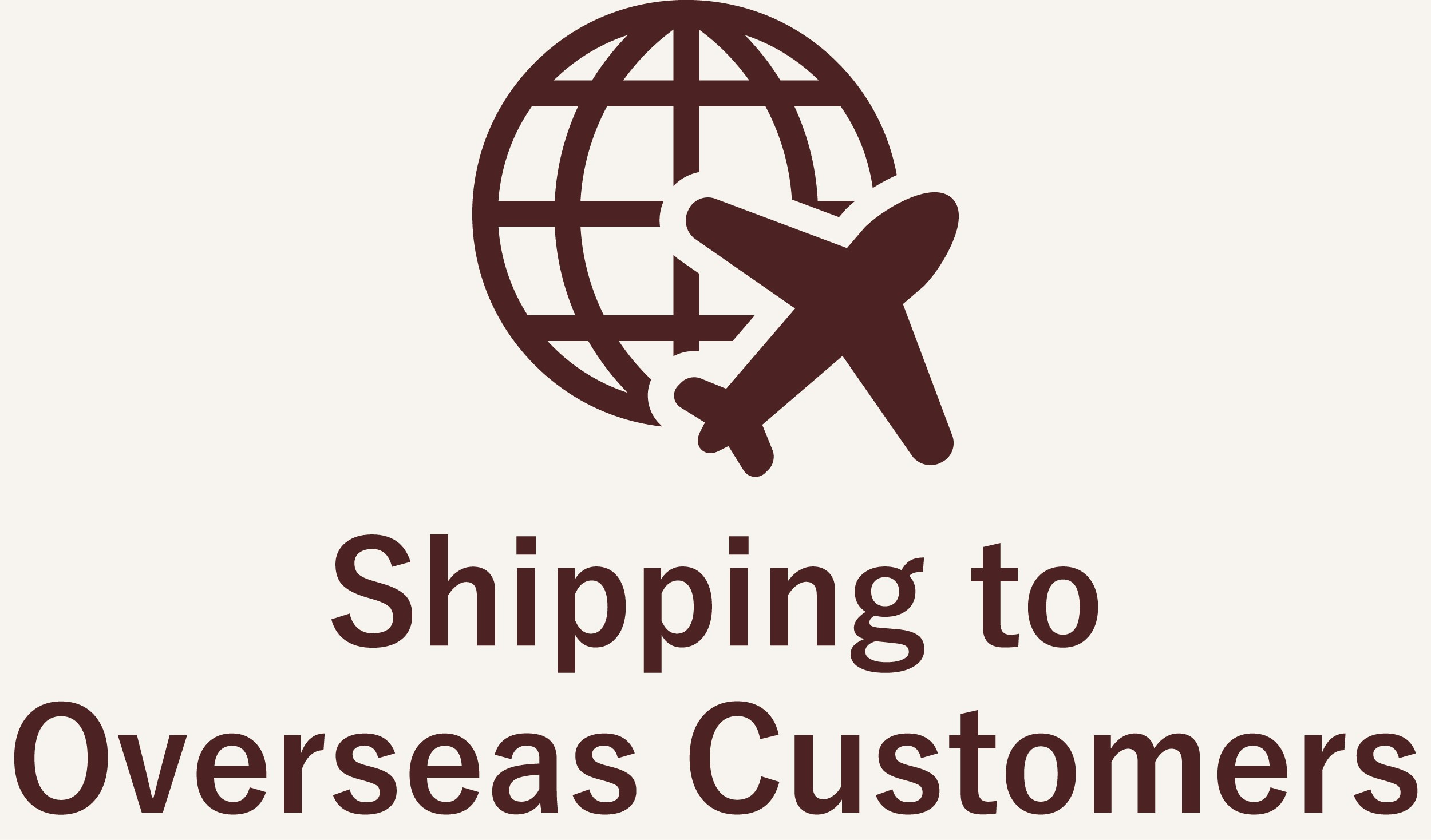 We are more than happy to ship our products to our overseas customers.
Please read and acknowledge below, and contact us to place an order or for any questions.


Ÿ Please make sure that your delivery details are correct.For incorrect information, please note that you will be responsible for the cost of re-sending a returned parcel and any other related fees occurred.

Ÿ Some countries have special regulations to import certain food products.Please acknowledge that you are responsible for reviewing the contents before placing an order.

Ÿ Please accept full responsibility and risk of the parcel being detained by customs for whatever reason, and for any denied deliveries to your destination due to import regulations.

Ÿ Please note that increase in shipping fees and unexpected delivery delays may happen due to current global situation such as Covid-19.

STEP.01

Find a product

Click "Products" from the top menu and find products you want to order from the list.

STEP.02

Order

Order via "Contact" form from the top menu. Please let us know
your name, phone number, e-mail address, shipping address, product name, and quantity.

STEP.03

Confirming order

We will calculate the total price (in JPY) of your order including EMS shipping fee,
and inform you via e-mail. (EMS shipping fee depends on weight/size of the parcel).
Please note that shipping method, fee, lead time, etc. may change depending on
the country and the situation of shipping companies.

STEP.04

Payment

Payment method: Visa or Masters credit card
Please inform us your credit card details after you confirm your order.
For security reasons, please allow us to ask for your credit card details again
for all future orders.

STEP.05

Shipment

After we settle the payment with your credit card, we will send out the parcel.

STEP.06

Enjoy the products!

After you receive the products, please make sure to store in dry cool place
to keep sanitary conditions.
© 2006 Sooki Co., Ltd. All rights reserved.